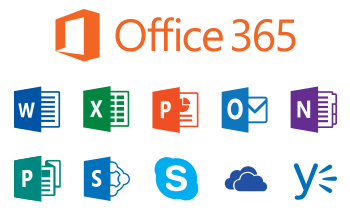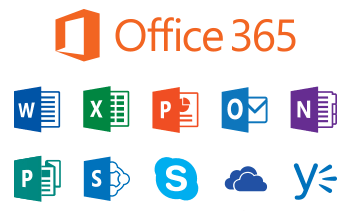 Office 365
Microsoft 365 Business brings together features from across Microsoft's offerings in a solution designed for small and medium-sized businesses. It's powered by Office 365 and Windows 10, with device management and security features to help ensure your company's data is protected.
Fonicom is a one stop shop for Office 365. Be it licensing, migrations and fully managed services, we've go you covered.
Our experience with numerous Office 365 migrations, our Microsoft Gold Level Partnership, very close working relationship with Microsoft and our fully managed tenant services for Office 365 help your organization maximize the value the solution brings.
Backup and Compliance
Does your business run Microsoft Office 365? Is your SaaS data secure?
Meet regulatory compliance and data retention needs for cloud-based services.
Find and recover lost data with advanced search capabilities.
Protect your Office 365 data with secure and encrypted protection solution.
Backup and restore your Office 365 data in an automated, simplified manner.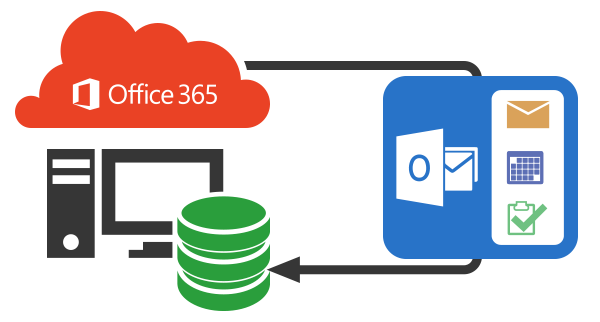 Businesses are moving away from on-premise applications and adopting software-as-a-service (SaaS) offerings to cover many of their needs, at an ever-increasing rate. The services consumed range from major customer relationship management services to critical workloads such as e-mail and database services.
Microsoft is one of the largest SaaS providers, with many offerings. With the company's Office 365 services, Microsoft offers customers increased productivity for core business requirements with Exchange Online, SharePoint Online, and OneDrive for Business.
The downside of SaaS offerings is that they often bring significant challenges in data protection. SaaS services make sure that your service data is available, but they do not protect your underlying critical data. Such data protection is often a core requirement for any application, whether traditional or from a service. What happens when someone accidentally deletes your data or when data is lost because of ransomware or a malicious attack?
Fonicom deploys NetApp Cloud Control for Office 365. Cloud Control is a secure encrypted cloud-native SaaS offering that protects your Office 365 data for recovery if it is deleted accidentally or maliciously. With Cloud Control, you can back up your data to the location of your choice. You can either let Cloud Control be your target or bring your own storage (BYOS) location. You can choose on-premise or colocation-based targets with NetApp StorageGRID Webscale. If you require a cloud-based target, bring your own Amazon Web Services (AWS) Simple Storage Service (S3) bucket or Microsoft Azure Blob Storage. To simplify the solution, you can get complete backup plus target service by using the optional storage that Cloud Control offers.
This comprehensive backup solution is hosted in the cloud, eliminating the need to install, upgrade, and maintain software. It covers Exchange Online, SharePoint Online, and OneDrive for Business, and backs up all your data within the service environments. You get the complete Cloud Control feature set across all Office 365 services, giving customers greater flexibility.
Cloud Control gives you a path to meet your data compliance requirements when operating with cloud-based SaaS solutions. Data is protected and stored in the cloud or on-premise. You also have peace of mind knowing that your data is protected at a secondary location in addition to the SaaS provider's datacenter. You can choose the location and meet offsite compliance requirements for your critical data.
Speak to us to learn more about Netapp Cloud Control for your Office 365 deployment.